A professional, multi-device communications tool
An intuitive way to bring all your accounts together.
Communications platforms were designed to make life easier – and each individual application – controlling email, social networks, calendars, tasks, or file sharing – still does that. But as we use these programs across multiple devices – laptop, home PC, tablet, smartphone – it's easy to feel lost as things multiply. Why not put it all under one roof?
SiteMail Xchange: Your One-Stop Solution
SMX brings accessibility, usability, affordability, and peace of mind to the table. This centralized, feature-rich email and collaboration solution targets the needs
of small to medium-sized businesses.
Bring It All Together Here
Collaboration Like Never Before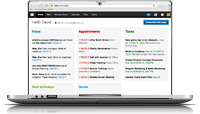 End the clutter – have your email, calendars, contacts, social networks, tasks and files from all your accounts in a single, easy-to-operate panel.
X
Intuitive, fully customizable centralized portal interface
Unified inbox for all your social and email accounts (Yahoo, Gmail, Facebook, Twitter, etc.)
Easily integrate your free webmail profiles
Send links to attachments
Use "Halo View" for an all-encompassing look at a contact's information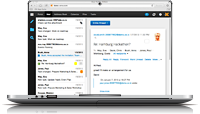 Share calendars, attachments, contacts and files efficiently with your colleagues. Tracking, editing, and reviewing – everything becomes collaborative, with anyone around the world.
X
Share calendars, attach files to events and meetings
Use team calendars to schedule joint tasks or plan group sessions
Content edit in a collaborative environment via SMX Text
Use version tracking to enjoy real-time access to files and their changes
Share files of all kinds – documents, pictures, music and more
Access Data from Anywhere on Any Device
Cost-Effective – Who Doesn't Like That?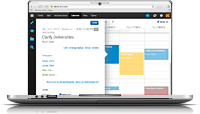 Our secure data centers allow you to view your data and email from any location, at any time, on any device.
X
Use your PC, laptop, smartphone, tablet or netbook to run SMX
Automatically get the best view based on the device's viewing screen thanks to responsive technology
Never lose data due to power or signal interruption
Use any operating system – runs on Microsoft, Apple or Android
Android and iOS users can take advantage of Active Sync
All backups and data reside in our secure North American data centers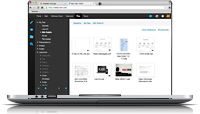 Spend money on nurturing your business while saving on your communications with SMX's cost-effective pricing that allows you to pay only for the functionality each user requires.
X
Feature-rich packages at great prices
Tiers of users ensure you pay for only what each one needs
Packages start at just $0.99/month
Highest-level package integrates features you would have to buy separately elsewhere
SiteMail Xchange Plan Details

For businesses who just need email,
a simple webmail solution.
X
SMX Mail Key Features
Customizable User Interface
Web-based Access
Calendar/Contacts
Unified Inbox
POP/IMAP Support

Always on the go? Add mobile sync to your email plan and roam freely.
X
SMX Sync Key Features
Mobile Sync
Social Media Sync
Tasks
Unified Inbox
Calendar/Contact data synchronization across decides

Add shared contacts, online file storage and more to your email and sync plan.
X
SMX Collaborate Key Features
Shared Contacts, Calendars & Tasks
Shared Tasks
ActiveSync Files
Online File Storage and Collaboration
Document Version Control
X
SiteMail Xchange Plan Features
Feature

SMX Mail

SMX Sync

SMX Collaborate

Customizable User Interface
Web-based Access
EMAIL
Business-Class Email
Unified Inbox
Social Media Inbox Synchronization
CALENDARS, CONTACTS & TASKS
Shared Calendar
Global Contacts
Social Media Contact Synchronization
Link Email, Meetings & Tasks by Project
Team Tasks
MOBILE SYNC
Active Sync Mail, Calendars & Contacts
Active Sync Files & Documents
ONLINE FILE STORAGE
Central Document & File Storage
Online Document Editing and Versioning
TECH SPECS
Default Mailbox Size (Storage)
2 GB
5 GB
10 GB
Attachment Size
50 MB
50 MB
50 MB
Anti-Virus / Anti-SPAM
POP / IMAP Support
OTHER
Free Premium Features Trial
In-Product Upgrade